IMMATERIAL
Director ···· Ricky Lam
Published ···· November 2020

Models ···· Tam, Rachel, Tim, Mai, Osé, Darius
Stock Images ···· Unsplash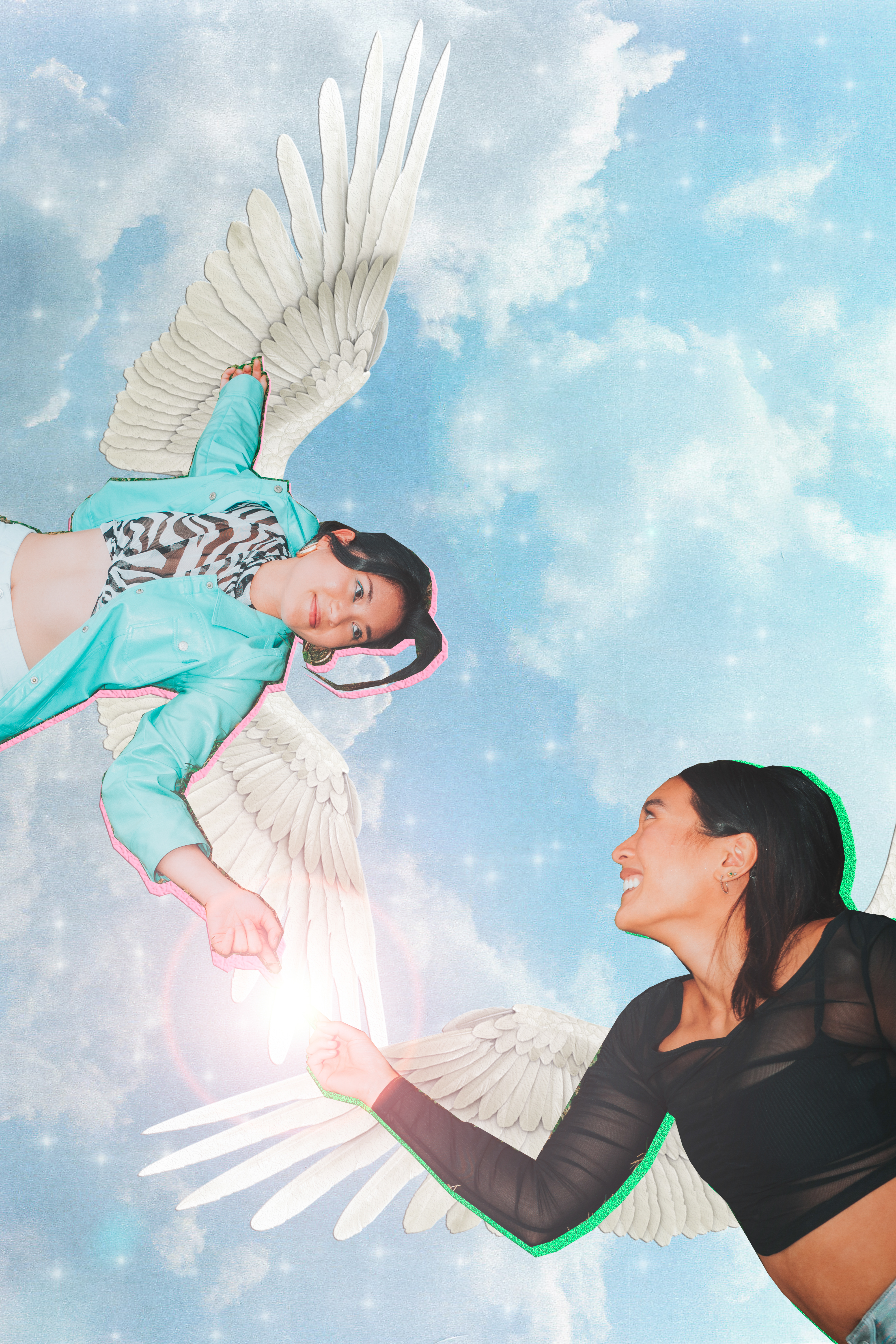 Concept Sketches
As my computer reached its first rainbow wheel, I questioned what I committed to. Surely my CPU deserved a lot less stress than to fulfill my current creative conquest. Nevertheless I pressed forward, praying that whatever idea I had would pay off.
There was a point after my last shoot where I looked back at all my work and was proud of the growth that accompanied each photo, but a part of me knew I was getting bored. At first glance, everything just looked the same. I grew fearful that I reached my peak and nothing new would come after.
I remember when I had to research potential talent for an agency and wondered if photographers enjoyed being typecast into specific projects. Maybe they don't want to do another portraits shoot? Is simply doing a job and finding something creatively fulfilling mutually exclusive? Those questions still spin in my head, but I knew I'd rather drop dead then be stuck in the same rut. Enter "IMMATERIAL," a project that laid dormant in my mind for several months and the answer to breaking my limbo.
"IMMATERIAL" is the mentality that anyone could be anything they want to be. I'll be honest, my first visual inspiration came from the Pokémon "Ditto" where I was fascinated by its shape-shifting abilities. From there, I delved into PC music where every sound was manufactured and warped into a melody (or lack thereof). These people were able to create their art with just a few tools. So what stopped me from doing just that? The project ended up being the antithesis to all my past work, exemplifying confidence in uncharted territory.

Gathering up my friends, I wanted to bring Y2K culture back and put it through a modern lens. If anything, that specific period was able to make things look futuristic without going overboard on the budget. Emphasis on small budget – it was exactly my cup of tea.

With my basic knowledge of photoshop, I was able to create pieces that looked ethereal and alien. There were no rules in this world – whatever formed you wanted to exude, you can be anything your heart desires.

Creative itch aside, this project exemplified my stance that I'm in control of myself. If you want to try something new, then go for it. There is growth in every facet of life and that can be beautiful. "IMMATERIAL" gave me clarity that what I had to say was far from finished. Anyhow, anywhere, any place, I could be any version of myself that I want to be and that's how I keep moving forward. So sit back and enjoy (but pray for my Macbook's health).