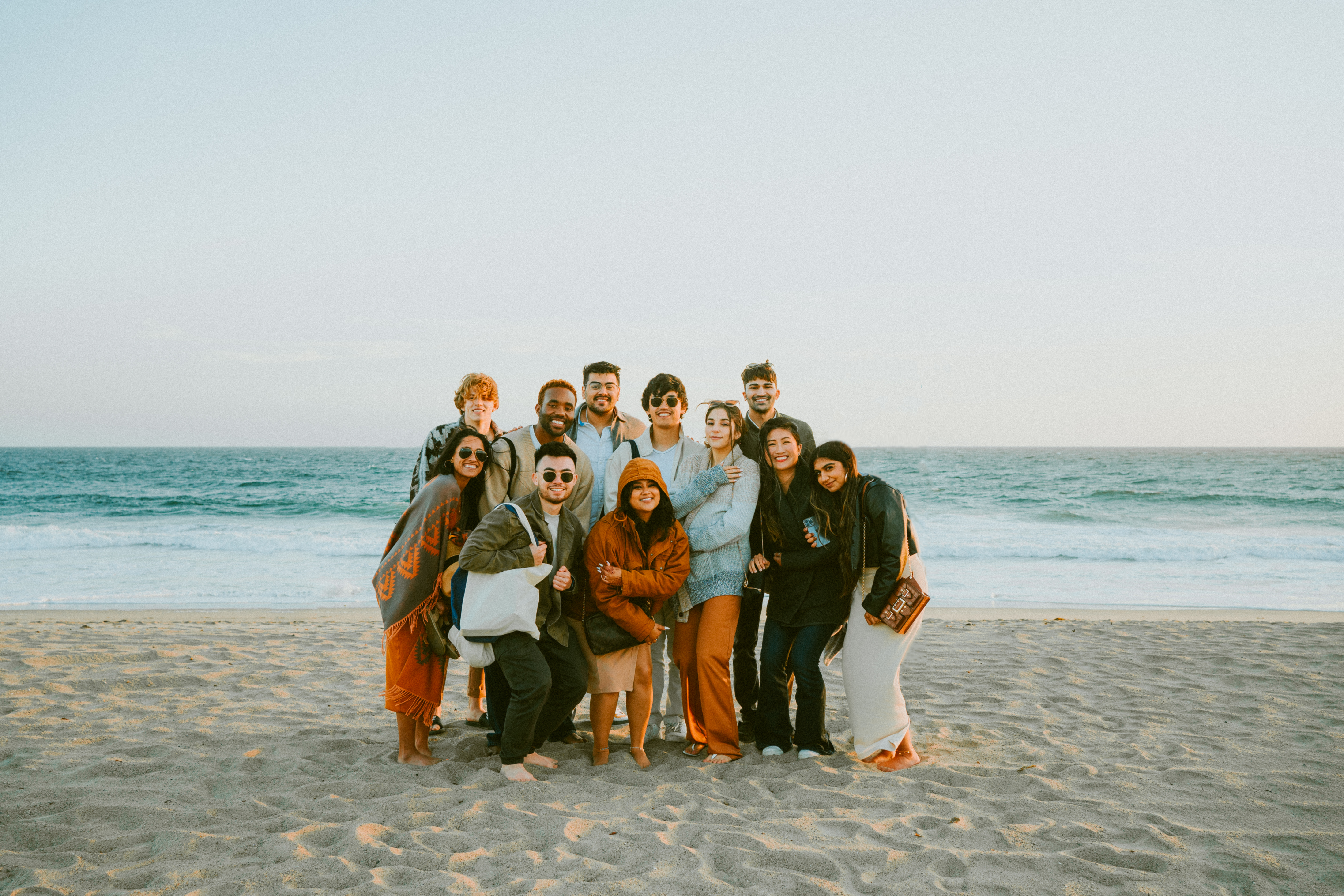 25th Wonderland Blvd
Director ···· Ricky Lam
Published ···· November 2021, May 2021
Models ···· Fatima, Ariana, Syed, Calvin, Aki, Parisa, Yassmin, Shweta, Darius, Lynn, Amitav, Tristan
It was November 2021 and for the first time, I was going on the plane alone. Five months ago, I thought that I would have already moved to L.A. for work, but first full-time job woes and the inability to let go of my hometown delayed things a bit. It was unfortunate that I had already signed a lease prior to moving in February and we had all booked tickets for Fatima's 25th, thinking that my lil apartment was ready to be hospitable. As I looked into the clouds, I prayed that this one week in L.A. would prove that eventually moving to this city would be the choice in whatever self-discovery arc I'm in.

After baggage claim, I'm greeted by my soon-to-be roommate, Darius. It had been a while since we last were together and part of me still couldn't process that we would soon be living together. I hadn't been back in this city for almost a decade – I kept quiet the entire car ride, staring into what was so foreign, while Darius drove around as if everything was second-nature. This city has this unexplainable feeling about itself. I don't mean to romanticize it, but it's so surreal to know I'm so close to living here.

"25th Wonderland Blvd" is a celebration of two birthdays: Fatima's and my own. A quarter century into life and what better way to go out than experience the West Coast for the first time together. While there was something bigger planned for this overall theme (noticing how it's my tendency to not follow through on original ideas nowadays), I was too busy having so much fun with the people I love. These are just a few snippets of these two weeks together – my wonderland in bliss.

Things were a little bit different for my 25th in which case I had already lived in L.A. for a couple of months. The insane thing is that the itinerary was completely different from the one in November. From going to the opening night showing of "Doctor Strange" at the Chinese Theater and meeting bootleg RDJ, and most likely getting COVID from Lorde or R&B night at Resident, it was exhilarating.

I consider these two events to be a fever dream only because it felt like just another regular day with the squad – just in a new environment. For the first time, all of us were in a transitory period where we're simply... growing up... which is terrifying in it of itself. I have a whole new shoot dedicated to the other side of my overall feelings in moving, but for now, it was comforting just knowing that we'll all be there to celebrate each other at any occasion. And that makes life worth living for.
Always and forever.